Full-time equivalent (FTE) classes have been approved to be offered as full time regardless of the number of credits the class is worth.
Step 2
In Adjust Class Associations, the Academic Progress Units and FA Units must be set to 12. If the class is a variable credit class, a class must be created for each credit amount. One section cannot be offered for 1-3 credits, you must set up a section for 1 credit, a section for 2 credits, and a section for 3 credits.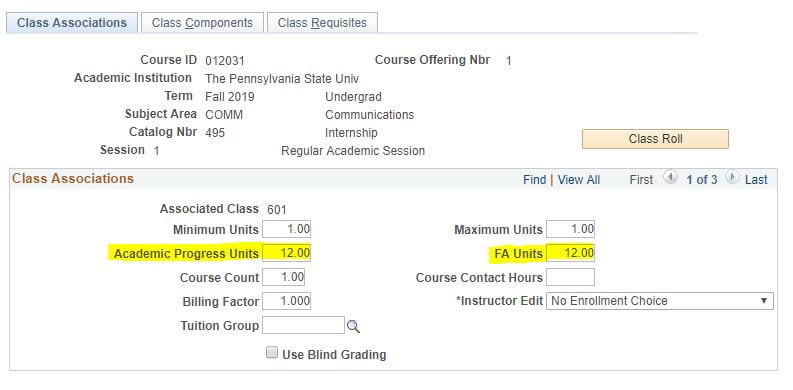 Students register for the class as they normally would, or staff would enroll them in an FTE class as they normally would in Quick Enroll.